Reduced-Sugar Cookies
Published

30th Sep 20

Categories

Recipe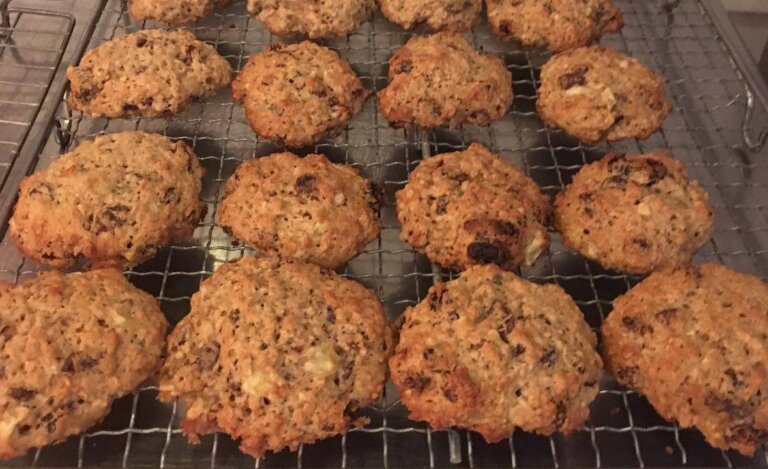 These cookies may be lower in sugar than the average cookie but they still taste great.
Difficulty: Easy
Serves: 40 cookies
Ingredients
Margarine – 170g
Light brown sugar – 100g
Mashed banana (the riper the better) – 2 whole
Beaten egg – 2 each
Self raising flour – 230g
Cinnamon – 2tsp
Porridge oats – 110g
Sultanas – 340g
Method
Mix the margarine and sugar together until light and fluffy.
Add the mashed banana and mix well into the margarine and sugar.
Add the beaten egg and mix well.
Slowly add the rest of the dry ingredients to the mixture a little at a time.
Using a dessert spoon, drop a spoonful of the mixture onto a suitable baking tray making sure there is enough room for the mix to spread and rise slightly.
Bake at 180c for approximately 15 minutes.
Allow to cool before serving.
Tip : this is a great recipe for using up over ripe bananas as the riper they get the sweeter they get!
All resources