In-house education catering is often seen as the best option, as it allows you to deliver the service that's best fit for your school, academy or college. You know your pupils' needs and we have the expertise to help you meet them.
We don't just consult, we are an integral part of your catering and school team. We work with your staff to put delicious, healthy meals on the table every day and we help you to manage the running of your catering service.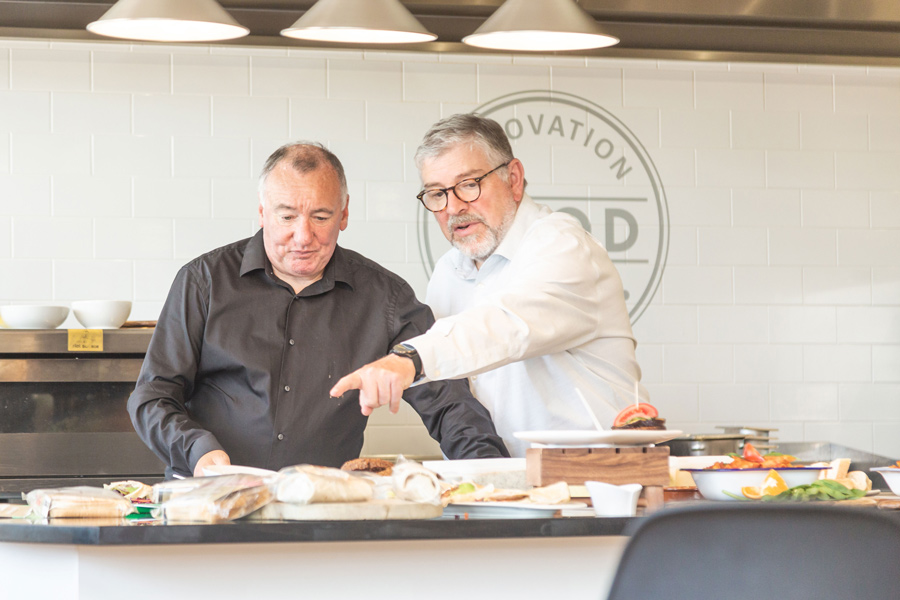 Consultancy – Looking for experts to help improve your catering?
We believe in keeping your needs our focus.
We review your current catering, listen to your needs and discuss what changes and improvements you'd like to make. Our service is very flexible, we know that every school is different.
We then create a bespoke solution for delivering your catering in house, from menus to training we advise and support you on all aspects of the service.
"CMC recognised what we wanted to achieve and have helped us to embed the school meal ethos we wanted for our children."
Elaine Pugh, School Business Manager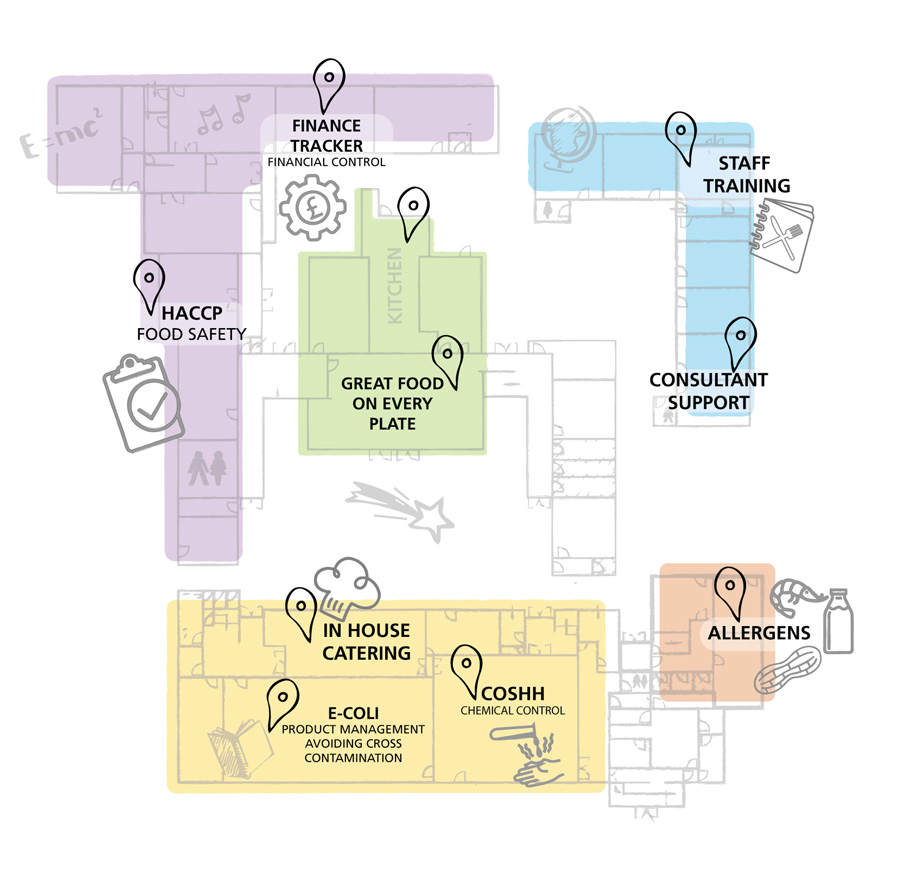 Management – Does managing the service seem like a huge task?
We believe in taking the day-to-day issues away from you.
We provide a dedicated management support service; we are the first point of call for your catering manager and all our consultants are available by phone anytime. This gives you the peace of mind to know you are supported all the way.
Once your catering is up and running, we work with you to manage it and keep you informed of service performance through regular service audits and monthly phased budgets.
Education catering is what we do, our experts allow you to focus on the school whilst we focus on your catering.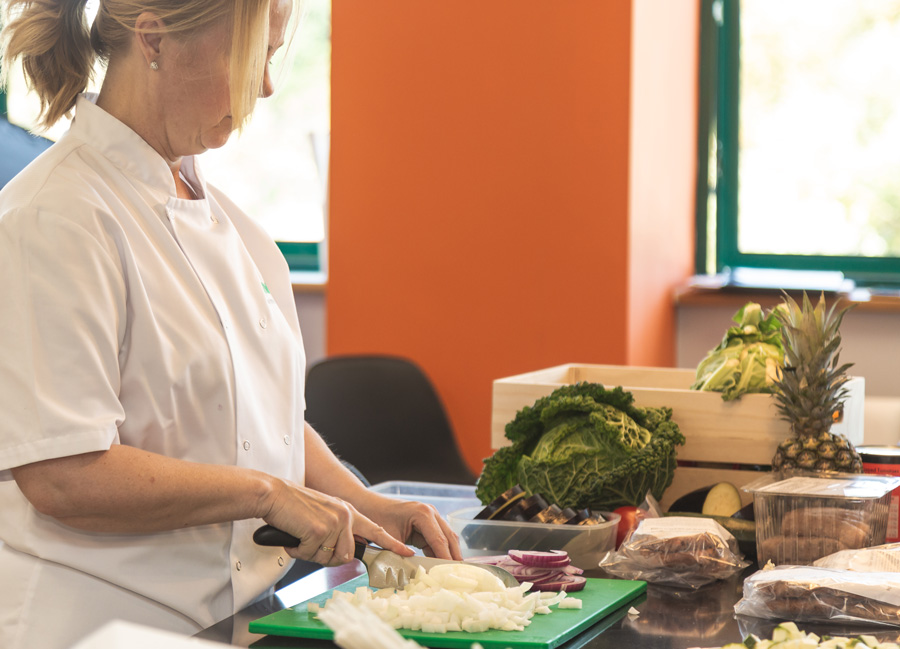 Finance – Not sure what catering costs?
We believe that school catering finance should be simple.
From an initial budget proposal to monthly phased budgets, our CMC Tracker Finance system ensures that you are always up to date with the financial aspects of your catering service. CMC Tracker Finance is designed specifically for school catering and the needs of your Catering Team. It allows you to manage; catering accounts, stock control, orders and incomes.
Our Tracker Finance produces high quality, financial reports that are suitable to present to school governors, quickly and efficiently. We train your team on the system and provide ongoing support.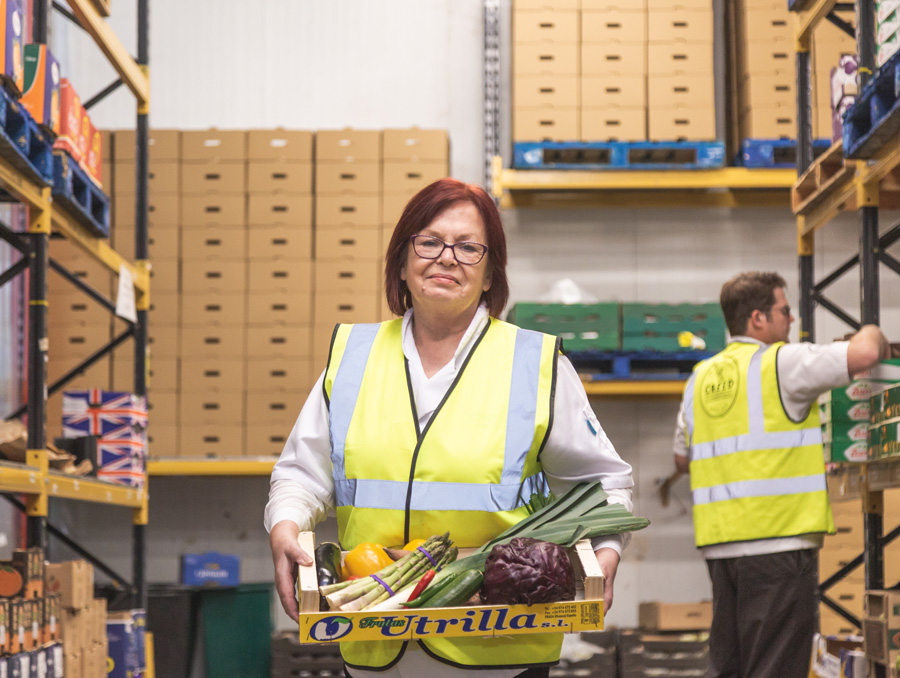 Food – Looking for great food on the plate?
We believe that quality produce is core to good food.
The food on the plate is important to us; our core belief is that every child should receive the best possible lunch. To ensure this we budget for a higher plate cost and select and audit our suppliers diligently. We choose our suppliers with care and work with like-minded companies who put customers first. We source suppliers who offer quality products at the right price; we want to be sure of who we recommend to you.
We work with your catering team on menu development, ensuring that consultation takes place throughout the school in order to create a menu bespoke to you. We check that menus are compliant with the School Food Standards, allergens and special diets and can analyse them using Saffron nutritional software. We also ensure that your catering team are trained to deliver the menu and meet the budgets that we set with you.
"The children in my school love their lunchtime menu as it is catered to them through thorough meetings with school council, which Steve (CMC Catering Consultant) attends."
Natalie Taylor, Primary School Catering Manager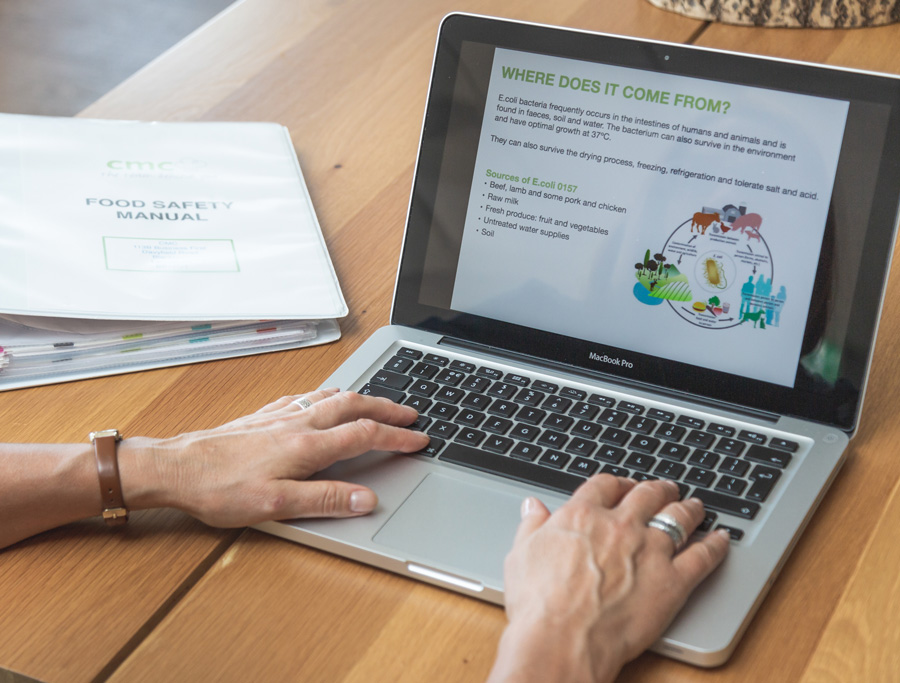 Training – Worried about training your catering staff?
We believe that training is key to delivering a successful service.
As a Highfield approved centre, we train all your catering staff to Level 2 Food safety in catering and also provide in-house training on Allergens, Health & Safety, COSHH, HACCP, Ecoli and Customer Care.
Our consultants are experienced chefs and caterers who will assist your team with hands-on cooking skills and service marketing ideas.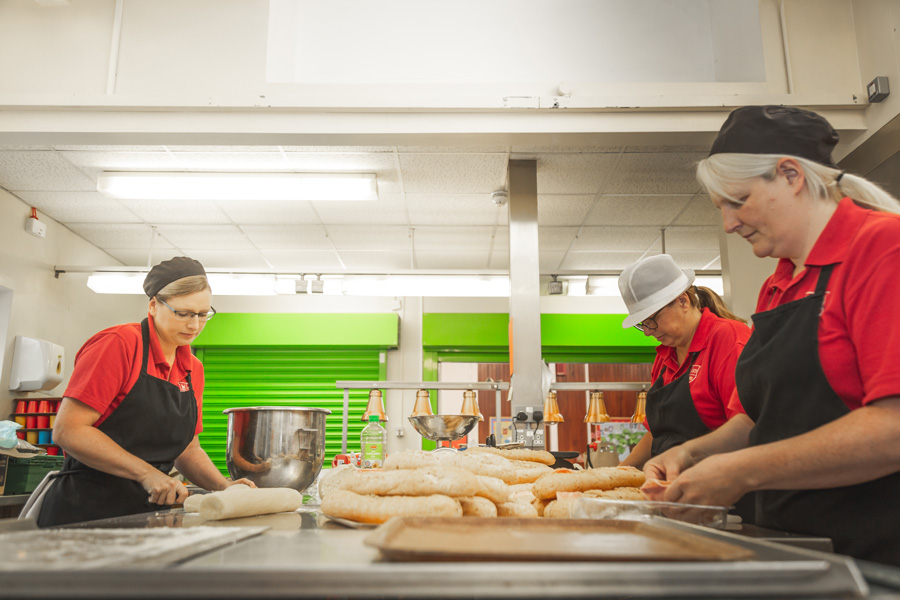 Legal Compliance – Not sure about rules and regulations?
We believe in keeping you safe.
We know that this can often be a concern for many schools looking to go in house.
Through our CMC Tracker we provide our own, online compliance systems designed to keep your kitchen safe. Robust kitchen safety systems are essential for any successful catering service and will keep you current with legislation.
From the back door to the fork we've got you covered. Our expert consultants are up to date with any changes happening in the catering industry. It's our job to keep your catering team in the know.
Your dedicated CMC Consultant will also carry out a termly audit of legal compliance within your school's kitchen.
"Food safety is of paramount importance. The regularity of the audits, the transparency of the audits on the important legal areas ensures the school are not driving this standard alone however in conjunction with CMC. The assurance this provides cannot be underestimated."
Gavin Cook, Operations Manager, The Elliot Foundation