The 7 concerns school leaders have about taking catering in house and why you should consider a management support service.
Published

8th Feb 22

Categories

Blog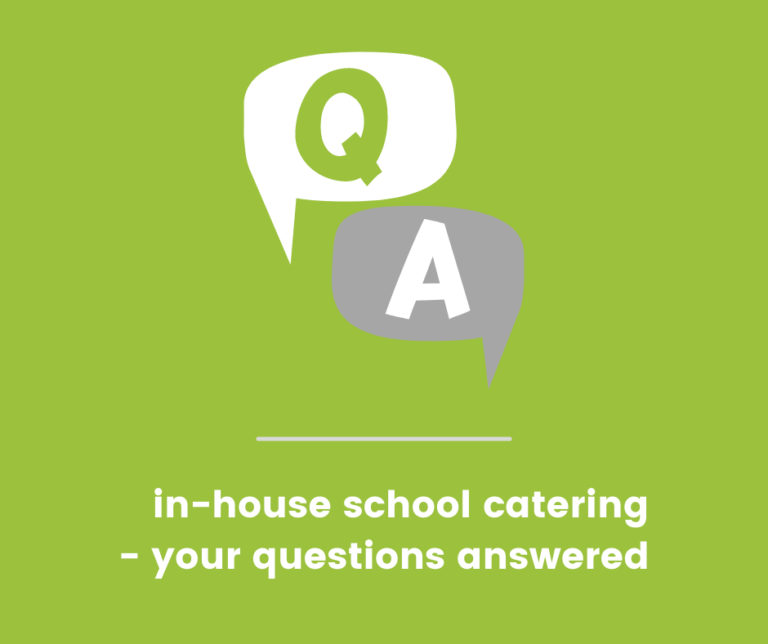 At CMC we know that making the decision to take your school's catering service in house can seem daunting. What we hear most from schools is that you're educationalists and not caterers; you're worried about the safety aspects, whether it'll just be something else to manage each day and what if it fails to live up to expectations?
After listening to potential clients, we've answered the 7 top concerns that school leaders have when considering in-house catering
1 – We don't know anything about catering!
This is the concern we hear the most. We appreciate that teachers and business managers aren't caterers, that's why at CMC we offer schools a full, catering management service. We listen to what you want the catering service to be, advise you on whether your ideas can work and what would need to be done to bring them about and then work with your catering team to make your vision a reality. For any day to day catering issues your Catering Manager would speak to their CMC Consultant for help and advice.
2 – What about the legal requirements of running a catering service?
There are a number of legal requirements when the catering moves in house. The school will need to register as a food business and ensure that a food safety system with risk assessments is in place and followed. Current food hygiene, allergen and health and safety legislation will need to be adhered to and staff trained to follow it.
At CMC we have our own Food Safety Manual, Allergen Manual, COSHH (Control of substances to hazardous to health) system and HACCP (Hazard analysis critical control points) system, specially designed for schools, with risk assessments adapted to meet the needs of your school.
Our online systems are continuously updated as legislation and working practices change and your Catering Manager will be kept informed of any changes and your Catering Team trained to safely follow the systems.
We also train your staff to Level 2 Food safety in catering accredited by HABC and provide in-house training for Ecoli, Allergens, Natasha's Law, H&S and Customer care.
All our legal systems have been inspected by Environmental Health Officers throughout the country, so you can rest assured that they meet the required standards. We can work with the EHO on your behalf and support your Catering Manager with EHO inspections.
3 – What does it cost?
Before we begin working with schools, we devise and agree an annual budget with you. This budget would become your first year, in-house catering budget and would be phased each month through our CMC Tracker system. Your assigned CMC Consultant would monitor the kitchen's performance to ensure that the budget is being met and would report to the school's nominated representative on a monthly basis, so that you are kept aware of the the catering performance. You would also have access to the online CMC Tracker system ensuring that you have complete transparency over catering costs and expenditure.
We charge an annual management fee agreed in advance; we don't take a share if you make a surplus.
4 – Who employs the catering staff?
When a school moves in house, the catering staff TUPE over to the school's pay roll and become part of the school team. This gives the school greater control over the what happens in the kitchen and for catering staff it can be a motivational incentive. They feel more included in the decisions around the catering service and part of what's happening within their workplace.
CMC will help you with TUPE should you require assistance with the process. We will also evaluate staff competencies and training needs on your behalf and implement training with the team.
5 – What about menus?
The beauty of taking your school's catering in house is that you have greater autonomy with the menu offer. We will guide you with the Government's School Food Standards but your school can make the decisions of what food is offered to pupils. At CMC we have our own Recipe Book with over 400 recipes that are compliant with the school food standards and also provide your Catering manager with ordering templates. We'll also help you to ensure that the school has a menu that the Catering Team can deliver and meets your agreed budget.
6 – What about suppliers?
Through our CMC Tracker, your Catering manager will have access to a wealth of audited suppliers and they will have greater choice and freedom when ordering provisions. Your CMC Consultant will work with them to ensure that their product choice is suitable to meet the budget whilst providing the best quality meals for your pupils.
We also ask you to pay your own invoices, that way you have control of the purse strings and complete transparency of costs.
7 – We want our pupils to have a great lunch

Our belief is that everything we do is about a child's lunch. We know that for many children their school dinner might be the only hot meal they have that day. That's why we budget for a higher plate cost than many caterers as we believe that the best quality food and the best menus cooked by an in-house school catering team is the best recipe for a great lunch.
Want to know about how we can support you with your in-house catering service? Give us a call on 01254 351887 or drop us a line enquiries@cmcschoolfood.co.uk we're always here to help.
All resources